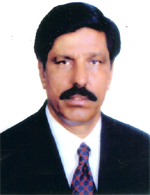 I am N. PALANISWAMY (Ex. Chairman of Eastman Exports Global clothing Co. – India's No. 1 knitwear Garment Exporting house situated in Tiruppur & other parts of India). Now, I am settled in Chennai for the past 10 years and 73 years Old.
In July, 2017, I had hematuria and took ultra sound scan done by Urologist Dr. Paari and found out a lesion measuring 14 mm, also done whole body pet CT scan at APOLLO, Chennai. Pet CT also showed that it had spread to the left lung. Then I went to the U.S in the same month consulted with Dr. KEITH (known to me for the past 15 years), University Hospitals, Cleveland and under his advice consulted Oncologist Dr. KIM and did a biopsy in the bladder, findings are as below.
"CARCINOMA Urinary Bladder – Invasive Papillary Urothelial CARCINOMA High grade"
Second opinion was taken from Dr. GIRVAS and Dr. KAUOK of Cleveland Hospitals (world best oncology & robotic surgery). As per their advice, I came back to Chennai and underwent four cycles of Chemotherapy at Apollo, Chennai with Dr. T. Raja & Team (From September, 2017 to December, 2017) and had a plan to go to U.S again for Robotic Bladder surgery. I was against surgery and my wish was to retain the Bladder. During the last chemo period, I met Mr. Manickam, one of my distant relative who is an Industrialist and CHAIRMAN of SAKTHI GROUP OF COMPANIES. He suggested me to take Liposomal Vitamin C every day and also meet Dr. Arul (who is an Allopathic Doctor and also an expert in alternative medicines) to take ozone treatment. I am taking Liposomal Vit C and Hyperbaric Ozone therapy from then till date. I undergo regular scans and cystoscopies, as of now no recurrence and the lesion in my lung has disappeared.
I came out of all the side effects of chemo because of Vitamin C and Ozone and I am doing fine with all my routine works and recommended these therapies to all my known friends and relatives. They have also tried this and benefited.
Mr. N. Palaniswamy
Ex. Chairman of Eastman Exports Global clothing
Chennai.
---
Owing to my job demands, for years I have been spending long hours on computer by ignoring my health. Ultimately, I started suffering from computer-related injuries viz Posterior cervical dorsal syndrome, mouse shoulder, tennis elbow, lumbar strains, muscle spasm and headaches. The physical discomfort started getting aggravated as the day went by. I stay abroad, therefore, I wanted to return to India to take a proper medical treatment, however I did not know any suitable specialist to approach. One of my recommended one doctor Arul and said his approach is unconventional and unlike the conventional medical treatments, the post treatment recovery is good and swift.
Accordingly, I visited Dr Arul's clinic named Nulife wellness centre at Chennai for about eight to ten weeks, which changed my life for good. During the process of treatment, I meet the doctor on numerous occasions and got to learn about his mode of treatment as well as about the doctor and his clinic.
First of all, I have found Dr Arul to be one of the most ethical, empathetic and compassionate physician i have ever come across. He is a scholar who wants to learn at the cutting edge of knowledge in the interest of delivering optimal care to his patients and by employing the best of modern technology. His clinical skills and incisive diagnostic ability, and his intelligence are of par excellence.
When we suffer with serious physical discomforts, we always feel as though we are swimming against the current, when I encountered such a situation in my life Dr Arul was the proactive collaborator and his soothing words and timely care kept me floating.
He understands the value and effectiveness of well-executed, non-operative treatments. His focus is always on the best care and outcome for his patients. Dr Arul listens to his patients attentively, notes down the problems meticulously and allay their fears tactfully. The most outstanding approach I have observed is that Dr Arul passionately believes in holistic treatment of a patient than addressing specific symptom based ones, thus at the end of treatment everyone feels completely invigorated.
I would also like to describe about his clinic as a unique outfit in comparison to the corporatized health care in the modern era. The Nulife wellness centre is really reminiscent of what old-time family doctors used to be, they knew you in-depth and individually. This is such a refreshing approach to healthcare because it's out modernised family doctor feel, and there has been no catch.
The support staffs of the clinic are knowledgeable, competent and pleasant. It seemed obvious that they are well trained and motivated at this juncture, I can confidently recommend the Nulife wellness centre to anyone and everyone as I am one of the direct beneficiary of its care.
Mr Kalyana Ganesan
NRI Business man
Email: kalyanaganesan@gmail.com
---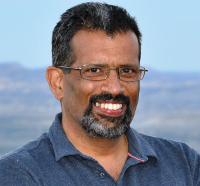 I am Ramesh Padmanabhan. I lead a very active life with sports, hiking, running and biking being an integral part of my life in California in the USA. I have a back injury that has steadily become worse over the years. By 2015, I had reached a point where I was in constant pain, could not walk with a straight back and could not walk or sit for more than 20 minutes at a stretch. The slightest unexpected movement of the back would cause sharp spasms in my lower back. That was when I was introduced to Dr. Arul by a very close friend. Dr. Arul looked at my medical records, examined me and recommended that I get Ozone treatment and PRP for my back. I had not heard of either of the treatments before, but decided to go ahead since I had tried every other alternate short of surgery to repair my back with no positive results.
The treatment worked like a charm. Within 4 weeks I was walking straight again. I was hardly in any pain. Within 8 weeks I was able to comfortably do 4- 5 mile hikes and in 4 months was able to even run a couple of miles. It has now been a year since I took the shots and I am back to almost all of the activities that I was used to doing. In addition to the shots, Dr. Arul recommended some supplements and advised me on some activities to start doing and some activities to avoid, some foods to include and some to exclude. The holistic treatment that I got with no risk of side effects and the life style advise and counseling has made a huge difference to the quality of life for me.
I would strongly recommend Dr. Arul to anyone looking for relief from pain and for anyone looking for expert advise on making life style changes.
Ramesh Padmanabhan
---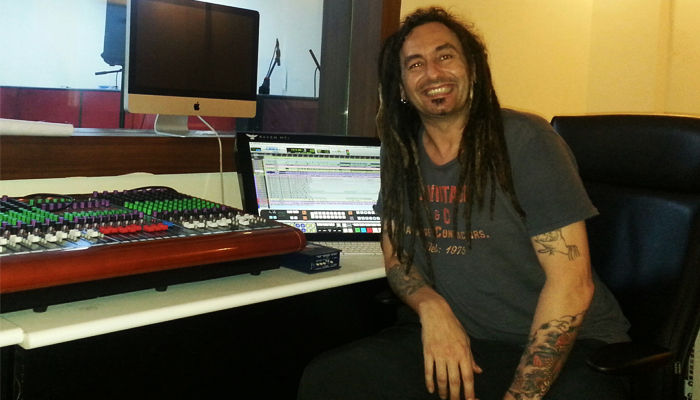 When I found out about Dr. Arul's Ozone treatment after being diagnosed with COPD and everything conventional medicine made me feel worse rather than better I was skeptical. After the first treatment for the first time in month I was able to breathe without pain in my lungs. After 20 treatments my lung capacity had increased up to 95%.
I still go regularly since literally to me it's almost like the fountain of youth.
Ed Degenaro Musician and Director Head of Productions Swarnabhoomi academy of music Cheyyur, Tamilnadu Email : degenaro@me.com
---

I was diagnosed with kidney problem and met Dr. Arul. He suspected problem in the heart and when tested, found three blocks in the heart. I have been undergoing Ozone therapy, chelation therapy and ECP, a natural bypass technique, for few months. I feel so normal and I have been to Sabarimala twice without facing any problem. Much to everyone's surprise, my creatinine level has come down from 1.5 mg/dl to 0.74, unimaginable with mainstream medicine. Thanks to nulife wellness centre, I am completely normal now.
Prakash
---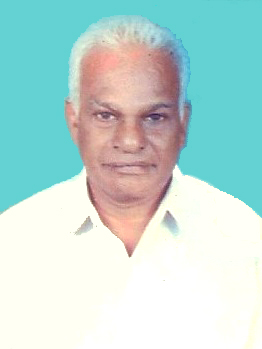 I am K.SELLIAH, aged 73, and was suffering with knee pain due to ageing for more than 15years. I use to take pain killer tablet very often. Due to those tablets I started to face renal problem from April 2014. Initially I was consulting with my family doctor. He asked me to get hospitalized for couple of days. They took entire test. Finally they found that my creatinine level was 3.1 and isn't within the limit I was advised by one of my friend about Medical Ozone therapy. Since then I consulted Dr Arul and started to follow the Medical Ozone treatment. Within few weeks I was able to find the difference in my health condition. But after five months, my creatinine level came to its limit.. I am still following the procedure advised by Dr Arul to keep up my body in a healthy way.
K.SELLIAH Mobile No. : +91 97899 62454